*** SHOW NOTES ***
Still being recorded in the beautiful home office of Chateau Relaxo, FL.
I have a new favorite hashtag on Twitter – it is #BecauseFlorida
Florida man at Fort Myers Costco in "Running the World Since 1776" shirt flips out on an elderly woman who asked him to wear a mask and man who defended her #BecauseFlorida 

Florida woman purposefully coughs on a cancer patient at Pier 1 store in Jacksonville #BecauseFlorida

Florida man wears underwear on his head to protest mask mandates #BecauseFlorida

"Pandemic Party House," hosting loud late-night parties, porn shoots, and Lamborghini races is a $2 million mansion owned by a @MiamiDadePD cop
A bit of travel-related news
Florida man carrying nearly 500 grams of weed tries to steal plane to meet girlfriend, police say
This one is a bit long, but it describes Florida as well as Florida Man.

NEW SMYRNA BEACH, Fla. – A Florida man is behind bars after he attempted to steal an airplane at the New Smyrna Beach Municipal Airport so he could fly to California to meet his girlfriend while carrying nearly 500 grams of marijuana. 

Officers at the airport were notified by a flight instructor that a man with a blue bag was spotted crouching on the wing of a plane station on a portion of the tarmac that was not accessible to the public. By the time officers reached the tarmac, the man was sitting in the right seat of the aircraft. When officers approached the man then jumped from the emergency exit window of the plane and was detained by officers.

After Robert Stienstra, was secured in the back of a patrol car, officers returned to the plane and took his duffel bag into evidence. Officers said they found his ID, sunglasses, headphones, cigarillos, two lighters, a pocket knife and a laptop. A glass pipe was also found and tested positive for methamphetamine.

Next to the duffel bag was a container holding marijuana, investigators found. 

"The defendant stated that he purchased the aircraft for $20,000 cash recently and he was going to fly to California to meet his girlfriend," a report read. "He advised he did not have paperwork and did not know the person he bought it from. 

While he was being processed, Stienstra told officers that he was the manager for a medical marijuana dispensary and that he was transporting the marijuana to California, according to a report.

Jail records show Stienstra is being held on $30,500 bond.
This again bolsters my claim that the issue with most folks that smoke marijuana is that finding marijuana, as well as finding new ways to smoke marijuana becomes the focal point in their life.
I'm willing to bet that Robert
Had not actually purchased the plane

Had no idea how to fly a plane

Was not the manager for a medical marijuana dispensary

And probably didn't have a girlfriend in California. 
Think Napoleon Dynamite: My old girlfriend from Oklahoma was gonna fly out for the dance but she couldn't cause she's doing some modeling right now.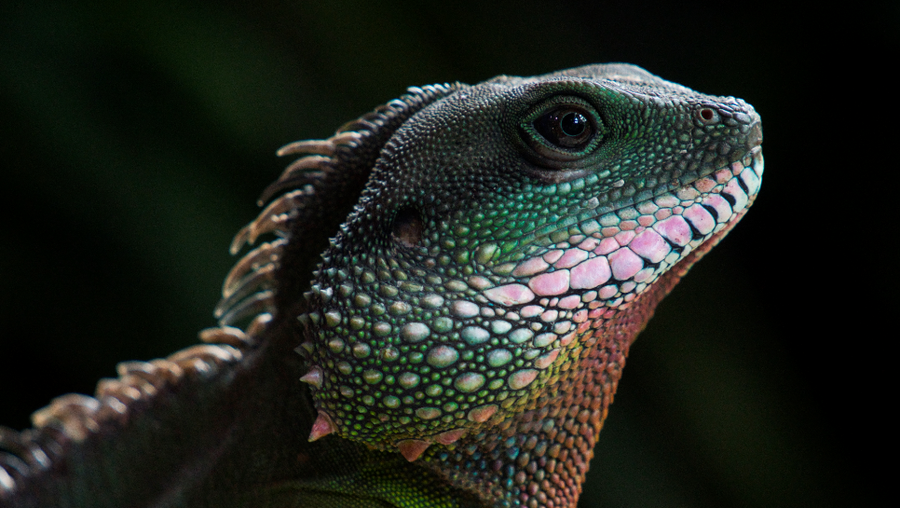 Dead 80-pound iguana found in a freezer at Florida pizza joint
File it under pizza toppings only offered in Florida. State inspectors say they found an 80-pound iguana stashed in the freezer at a local pizza joint. Pizza Mambo in West Palm Beach was forced to close for a day last week following the inspection by the Florida Department of Business and Professional Regulation. A restaurant employee told the South Florida Sun-Sentinel the reptile was gifted to the owner and stored in a separate freezer away from the restaurant's food.

It was immediately trashed after they were informed it was a violation.
This sums up Florida in a single story. Iguanas are a nuisance and are taking over South Florida, however, I'm not aware of any iguana recipes posted anywhere, no iguana taco recipes, not iguana nugget recipes….  none. To top it off this was a gift, only in Florida
Let's play a game – From View From The Wing
Guess The Airline? Passenger Kicks Agent In Head, Beats Another With Dustpan, Coughs On Cops Saying She Has COVID-19
21-year-old Emmari Jackson of Texas was held in an Orlando jail on $3500 bond after "batter[ing] five airline agents and a corrections officer" on Tuesday afternoon over, get this, a $65 Spirit Airlines bag fee – the cost of a first piece of luggage checked at the gate.

Spirit's gate agents reported that she became angry over the fee, and things escalated when they told Ms. Jackson they wouldn't allow her to fly. That's when she "threw a bag of shoes at the agents at a service desk…reached over the service counter to hit an agent, …punched [another agent] in the head" and things only got more out of hand from there.

When Ms. Jackson was taken into custody by police she "told officers she had COVID-19 before coughing on equipment." She then tried to escape and "began to cough and spit in the officer's face." An officer tackled her to the ground and she "kicked the officer in the chest." A mere $65 bag fee must be looking pretty good to her right now.
First, with everyone packing a cellphone, why is there no video of this? Second, you knew it was Spirit before I told you it was. Third, thank you Florida.
Guess the airline part two.
Passenger on FLL (That's Ft. Lauderdale)bound flight leaves before takeoff after refusing to wear a mask If you guessed Spirit , you're a winner.
A tense exchange unfolded prior to takeoff onboard a Spirit flight bound for South Florida after a passenger reportedly refused to wear a face mask.

According to the airline, police were called onto the flight at LaGuardia Airport in New York City that was heading to Fort Lauderdale, Friday. A Spirit spokesperson said the passenger took off his mask and refused to put it back on. The airline said he eventually left the plane on his own. A Spirit spokesperson said they will continue to enforce the use of face coverings on board all flights.
There was a video for this one, but it's not that interesting. If you don't want to wear a mask don't put yourself in situations where a mask is required….. It's that simple. 
Are you missing The Office, and not the wildly popular TV series that ran from 2005-2013. I'm talking about your office that brick and mortar building that you spent 30 or 45 minutes each day driving to and from. The place where you spent 40 hours each week slaying the dragon. For some, the office is also known as the dream-killer soul-stealer.
After 3 months there's got to be a few things you're missing. 
Do you miss trying to figure out who cooked what in the office microwave? Is that smell burnt popcorn or fish, and how long will it linger? Pre-COVID I made it to my actual brick and mortar office every 30-60 days along with all of my remote coworkers. Since most of us have been working remotely for years no one is bringing anything that requires.reheating. However, I have been in my share of customer offices that smell just sort 
Do you miss printer or copier roulette? Will it be out of paper? Is there enough paper in the tray to print your job. Did someone leave a paper jam in it? Is it out of toner, is there more toner in the closet?
Do you miss all the face to face meetings? Seriously think about this one. In the last 3 months, we've all become the master of our virtual domains. We've learned how to mute our microphone when the dog barks. We can change our virtual background to cover up the mess in our house or fool coworker into thinking we live someplace we don't.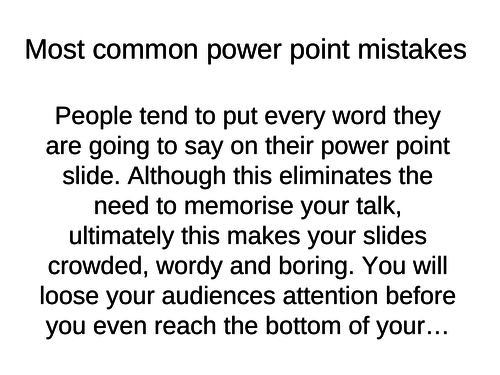 Do you miss watching Bill read each PowerPoint slide word for word?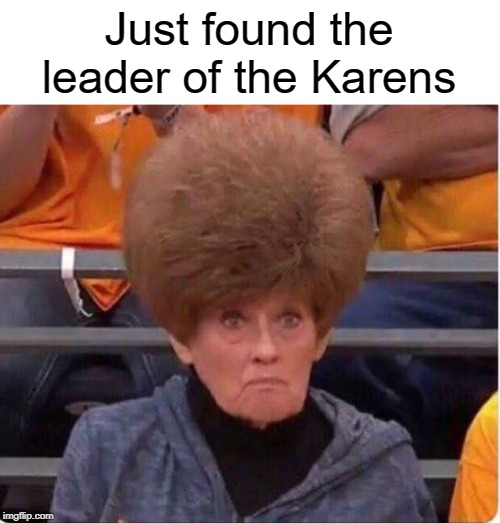 Is it fun watching Karen try to master the presentation mouse as she clicks through the entire 65-page slide deck in under 10 seconds.
How about when Jay is so ill-prepared for the meeting that he pivots it into a "Brainstorming" session three minutes after it starts.
Not to be focusing exclusively on the negative, there might be a few positives. 
Free school supplies! Whether your kids are going back to a traditional school or continuing down the homeschooling path at some point you're going some paper clips, file folder, or a handful of #2 pencils, and you know that those items can easily be gathered at the office and no one wants to go to Office Depot. Here's a question for all you home school parents, sorry home school teachers, when are you going to tell your kids that trigonometry is pretty much useless in the modern world.
Free coffee! And not just at the office. Does your house have a Keurig machine? Does your office have a  Keurig machine? Hmmmmm.Packets of salt, pepper, and coffee creamer also fall in line here as well. I was once at a good-sized law firm in Atlanta and our partner asked if I would like a cup of coffee, I said yes and followed her into the kitchen where she reached into her pocket pulled out a key and unlocked the K-Cup war chest. She looked at me and said they had to do that because people were stealing the K-Cups. Then she said it was the partners that were doing it. These guys were easily knocking down high six-figures and then grabbing handfuls of K-Cups to take home. That being said they were partners.
Free copies! The holiday season will be here before you know it and it'll be time to print out the Holiday Family Newsletter in all its colorful glory. You do realize that buying ink for that inkjet printer back home gets expensive.
Free Food! No, I'm not talking about helping yourself to Toby's lunch that's in the refrigerator. I'm talking about leftover birthday cakes, cookies, and subs for the HR Sexual Harassment Training. The key to this is volunteering to clean up the leftover food mess because no one wants to do that. Keep a stash of zip-lock bags in your desk and then grab one and fill it up, and take it home.
Find me on:
Instagram, Twitter, Yelp, Untappd or the Book-Of-Face