*** SHOW NOTES ***
It's almost as if the last 12 months was written by Stephen King and directed by Quinten Tarantino.
Australia basically burst into flames
While Indonesia flooded
Kobe, no one ever imagined that
A volcano erupted in the Philippines
Murder Hornets
Oh yeah, the COVID
Plus I didn't even touch anything politically related.
We've kind of eased up a bit with the crazy travel news but have no fear as we venture into Fact is stranger than fiction sort of like Ripley's Beleive it or Not. Too young to remember Ripley's
Ripley's Believe It or Not! is an American franchise, founded by Robert Ripley, which deals in bizarre events and items so strange and unusual that readers might question the claims. Originally a newspaper panel, the, Believe It or Not, feature proved popular and was later adapted into a wide variety of formats, including radio, television, comic books, a chain of museums, and a book series. Thank you, Wikipedia
Think things like Two-headed cow or Toad Vomit Lozenges which involves suspending a dead toad by its hind legs in a chimney, collecting its vomit mixing it with some sort of powder and it staves off the plaque. Please don't try at home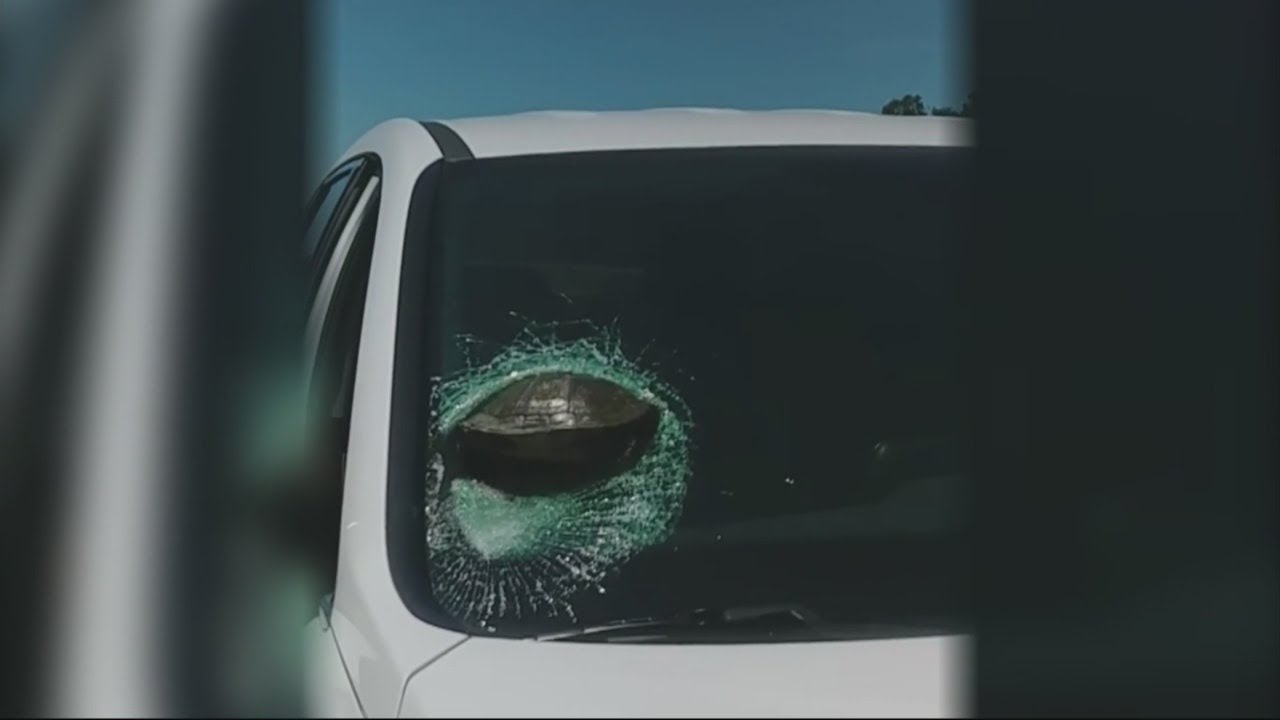 Flying turtle smashes through Georgia driver's windshield
Latonya Lark and Kevin Grant and while riding northbound on Harry S. Truman Parkway near Montgomery Cross Road, Lark noticed something strange coming at them. "I thought it was a brick, and I told [my brother], 'my God, there's a brick!'" said Lark, who was driving. She says she started to slow down her vehicle.

Before Grant had time to process what was happening from the passenger seat, they both heard what they described as a loud boom, and Grant was covered in shattered glass. A turtle burst through the windshield on the passenger side, right before Grant's eyes. 

"The turtle got cited, but of course he didn't have insurance and he couldn't get a lawyer, so I wound up having to pay a deductible and everything else," Lark said. Her windshield has since been replaced. Reflecting back on what happened, the siblings say it shows that the unexpected can happen — without a moment's notice. 
Apparently the turtle lost a leg on the scene but later succumbed to its injuries. When I first read this I thought to myself that some real Mario Kart stuff tossing turtles at other random drivers.
Lark says it best with "that the unexpected can happen — without a moment's notice". Yes, unexpected means no notice, but the lesson here kiddos is to keep your eye on the road ahead of you when driving, and not your phone.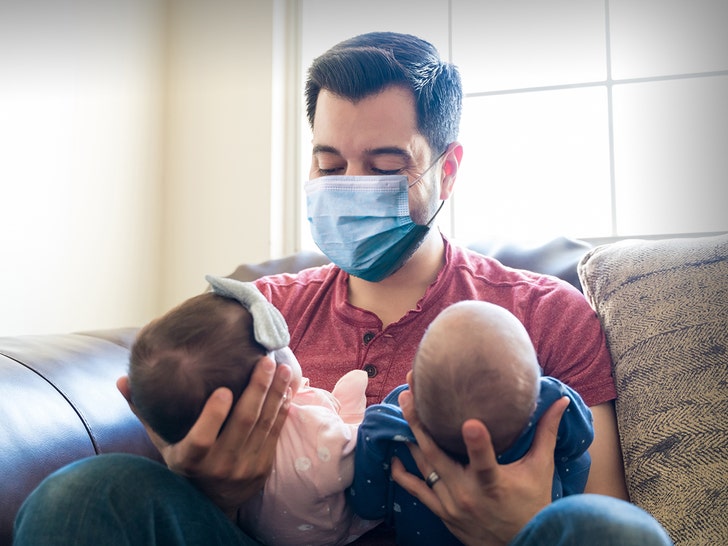 NEWBORNS IN INDIA NAMED 'COVID' AND 'CORONA'
Preeti Verma gave birth to a boy (Covid) and a girl (Corona) and decided to name the twins after the virus, because they wanted "to spread happiness, not fear" … the proud papa, Vimay Verma, told TMZ.
You knew it was bound to happen. We've heard of odd baby names in the past Tesla, Fanta, I wonder if their middle name was orange, Mabeline, and of course ESPN E-S-P-N. We took a lot of time naming of children, especially with the last name of Frick. We went as far as to consider what their name would be shortened to when it came to a nickname. For a short time, the name we considered for my son would have produced WWF for his initials. 
I have a simple system when it comes to naming children. Decide on your little darlings name, then get in your car and head to the local Cracker Barrel, Stuckey's or Flying J. Go inside and head into their souvenir section and find the display of keychains or coffee cups. See if you can find the name you picked on a keychain or coffee cup. If you can't then you might want to reconsider your naming creativity.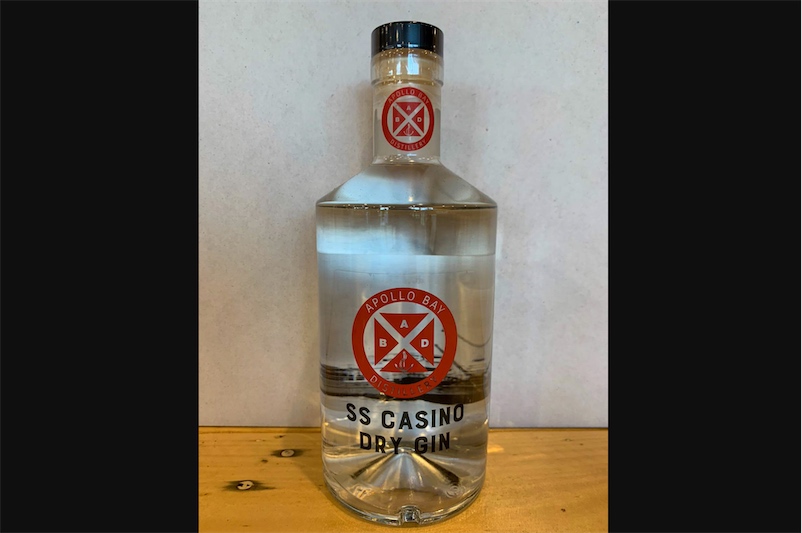 Distillery accidentally sold gin bottles filled with hand sanitizer BoingBoing
Like many boozemakers, Apollo Bay Distillery in Victoria, Australia pivoted their production from alcoholic beverages to hand sanitizer when COVID-19 hit. Unfortunately, though, nine bottles of their SS Casino Gin were sold that contained hand sanitizer as opposed to the alcoholic drink. The company announced a recall and so far six of the bottles have been returned.

According to the company's notice, "Consumption of the product may have side effects including nausea, headaches, dizziness, bloating, vomiting, thirst and diarrhea."
You knew it was bound to happen round two. Not sure what Apollo's distribution numbers look like, but nine bottles is probably nine too many, especially in Australia where they take their booze very seriously. Who wants to spin the unlucky gin wheel of misfortune, not me. I've never tasted Apollo gin, but I have some bad gin and hand sanitizer just might taste a bit better. To finish it off one of the side effects of consuming hand sanitizer is thirst, isn't thirst what started the issue in the first place.
Someone found the $1 million treasure chest in the Rocky Mountains. BoingBoing
A decade ago, Santa Fe author and antique dealer Forrest Fenn, 89, hid a treasure chest containing $1 million in gold, diamonds, rubies, and emeralds somewhere in the Rocky Mountains. A poem in Fenn's memoir, titled "The Thrill of the Chase," contained clues to the treasure's location and he hoped hunting for it would inspire families to enjoy nature and the adventure. 

Now, Fenn reports that someone from "back East" found the treasure but does not want to be named. It's a wonderful tale except for the deaths, lawsuits, and arrests. An estimated 350,000 people have hunted for Fenn's treasure. Some quit their jobs to do so. But it's had deadly consequences. At least five people have died while searching for the chest.
I remember when this came out, and I completely forgot about the hidden treasure. What a great family vacation, worthy of a National Lampoon movie, but staring a much younger Chevy Chase. Very reminiscent of t's a Mad, Mad, Mad, Mad World which is about, which is about the madcap pursuit of $350,000 in stolen cash by a diverse and colorful group of strangers.
Here's my take as to why this was discovered after all these years. It came to me on yesterday's visit to Lowes. As I was standing in line waiting to check out. I looked down at the floor, and every six feet there was an "X". And how did pirates know where to dig for the treasure? "X" marks the spot. All these shelter-in-place non-willing COVID participants spent a bunch of the time watching the Pirates Of The Caribbean franchise.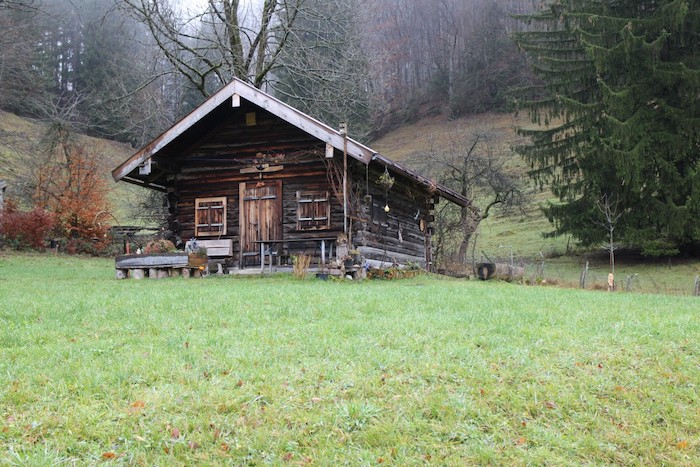 Oblivious man walks out of 75-day silent retreat and tweets 'Did I miss anything?'
In mid-March, 33-year-old Daniel Thorson checked himself into a silent Buddhist meditation retreat in a remote part of Vermont. On May 23, two-and-a-half months later, he left the retreat and tweeted, "Did I miss anything?"

After leaving the retreat, he stopped at a market, and that's when he realized things were amiss. "I would turn a corner in the grocery store, and someone would be there, and they would recoil," he said. "…At first, I was, like, 'Whoa, what did I do?'"
This is one of those stories that you just have to let sit there and linger. I'm sure there are other similar stories out there, people coming out of comas wondering why there are no family members there, probably an astronaut returning from the International Space Station. Think back to March 20th when Kenny Rogers passed away, and every Meme said, Kenny Rogers, dippin' out in the middle of an apocalypse is the most "knowing when to fold them" move ever. Kenny, if you'd had held out another 90 days you would've had a bunch more stories, probably enough for one more album.
Back to  Daniel. Daniel, after a 75-day silent Buddhist meditation retreat you immediately decided to hit up Twitter, I think  you might have missed the point, just saying.
The Varsity discontinues popular meal item on the menu for 92 years WSBTV
A longtime staple on the menu at The Varsity is no longer there for fans to drink. For the first time in 92 years, the quintessential Atlanta restaurant says it will not carry its P.C or "Plain Chocolate" milk anymore. The Varsity explained that its partner, Mayfield Dairy Farms, will no longer be able to package the product due to supply-chain issues. They said it was unrelated to the COVID-19 pandemic.

The restaurant reopened in April but says it's been unable to stock the item. "We wish we could have given you all the chance to enjoy it one last time," The Varsity wrote in a Facebook post.
Yes, file this in the fact is stranger than fiction department. I've been going to Varsity since the 70's my father attended Georgia Tech across the street so his visits stretch back to the 50's.
The Varsity made my Off The Eaten Path, Georgia episode – What'll Ya Have!, you'll hear it the second your feet hit the 1950ish terrazzo floor. The Varsity is an Atlanta landmark. My father attended Georgia Tech and ate more than his share of their offerings. The food is as straightforward as it gets, hot dogs, hamburgers and fries and The Varsity has their own lingo to accompany the food. A P.C. is Plain chocolate milk always served with ice. If you order a Hot Dog plan on a Hot dog with chili and mustard. When my Dad turned 70 I went by and got 70 cups, 70 server hats and 70 napkins for his birthday celebration, yes The Varsity means that much to our family.
If you find yourself in downtown Atlanta hit up the Varsity, but have your order in your mind and your money on your hand, because the Varsity don't play. 
What are "phantom traffic jams" and how can technology get rid of them?
Stop-and-go waves of dense freeway traffic can flow backward for miles. This TED-Ed video explains the phenomenon of "phantom traffic jams" and shows how self-driving cars that are aware of the traffic conditions ahead can adjust their behavior to prevent phantom traffic jams. Interestingly, models have shown had just one self-driving vehicle for every 20 human-driven vehicles can dampen a stop-and-go phantom traffic jam wave.
Not sure if this is a total fact is stranger than fiction and I'll save you the time of watching the whole 4-minute video by giving you the cliff note, not notes plural. When the first driver hits their breaks each subsequent driver behind them hits their breaks a bit harder creating the traffic jam. I shared this for all you lookie-lou's out there that wonder why there's no huge accident scene once the traffic begins to clear. Yes, self-driving cars make sense
Our final Fact is stranger than fiction story!
Woman makes 3 million yuan by taking out insurance on flights she thought would be delayed  – Shaighaiist.com
A woman has been arrested by police in Nanjing for getting rich off the tendency in China for flights to take off late.

The 45-year-old woman surnamed Li, booked hundreds of flights from 2015 to 2019. She had no intention of actually taking these trips. Instead, her only goal was to purchase flight delay insurance to turn the flight into a money-making opportunity. Before buying the insurance, Li would analyze local weather conditions and online reviews to judge which flights would be most likely to be delayed or canceled.

In this way, she booked over 900 flights in those five years, using her name as well as the names of her friends and family members and made a whopping 3 million yuan ($423,000) in the process.
I remember once hearing, if you ain't cheating, you ain't trying. Well, no one can accuse Li of not trying. Analyzing local weather reports, talk about rolling the dice, I watched by local weather guy predict no rain in sight as my freshly washed car gets splattered.
Find me on:
Instagram, Twitter, Yelp, Untappd or the Book-Of-Face