*** SHOW NOTES ***
Father's Day Gift Guide
My favorite episodes are those that feature gear, travel, outdoor, kitchen or home office, I have no preference I enjoy well-made gear. Since Father's Day is right around the corner there's no better time than now to talk about gear. 
Since no one is really traveling we'll avoid travel gear and concentrate on other useful gear. My prediction is the next round of new travel gear won't be all that interesting and will be focused on COVID protection. Think packable masks and disinfecting wipes in various shapes sizes with different disenfectability, if that's even a word, strengths Probably branded as well.
Let's start with EDC – Everyday Carry. Which is stuff guys or girls carry every day,
Knife 
I'm a knife guy. From 1972 when my parents brought me back a Swiss Army knife from their trip to Spain. It took years for me to realize that Spain wasn't Swiss. I don't recall which model it was, but it had around 8 tools, including what every 8-year-old needs….. A corkscrew. That knife is long gone, but it started my fascination with knives.
So my first suggestion is a Swiss Army knife – 
8 functions

Stainless Steel Construction

Alox ribbed scale material

Large blade; can opener with a small screwdriver

Punch/Reamer

Bottle opener with large screwdriver and wire stripper

Measures 3.5 inches long; weighs 3.2 ounces; lifetime warranty
This knife is perfect for someone that doesn't want to carry a bulky knife in their dress slacks but still needs something they can use. Less than $40.00, and is really a nice looking knife.
A lot of people will lean towards the Swiss Army Classic SD. This is the knife that fits on your keyring with scissors, toothpick & tweezers. While this is a handy knife it's not practical for EDC. Also by Victorinox brand, not some cheap knockoff.
My EDC knife is the Spyderco Tenacious all black with a plain edge blade. This is a heavy knife coming in at 8 oz and when opened it's over 7 ¾' long. It has a four-position clip for righty, lefty open, or tip-up, tip-down carry. Spend time on the internet and you can learn how to acid wash the blade or purchase new scales for a truly custom look  When you search for EDC knives this one will normally be in the top ten. Normally $50.00
Don't overlook a quality multitool, my choice is the Gerber MP600.
15 stainless steel tools mean no rust.
Tools such as:
Needlenose Pliers that open with one hand. No more fumbling to open

Two blades, a fine edge as well as a serrated.

Can opener

Wire crimper

File

Small, medium, and large flathead screwdriver

Bottle opener

Bulky as hell, thankfully it comes with a belt sheath. Right around $50.00
Dad needs a good watch, a watch with hands and numbers, and a watch that doesn't talk to you. A Rolex submariner or a Tudor Black Bay will guarantee your spot at the top of the favorite spouse or child list. However, the Tudor is right around $5000.00, the Rolex a bit more.
A great backup plan is almost anything Seiko makes. I'm a fan of their SKX series. Entry-level is the SKX009 and it packs a punch for it's $330.00 price tag. This is a 42mm watch on a stainless steel 5 link bracelet. It has a Japanese automatic movement, which means no batteries to replace. It's water-resistant to 660 feet so it'll be safe on Dad's next trip to Sandal's in the Bahamas. 
What's nice about this watch is that it can easily be dressed down by changing the strap. I get more compliments on my SKX007 than I do on any of my other watches.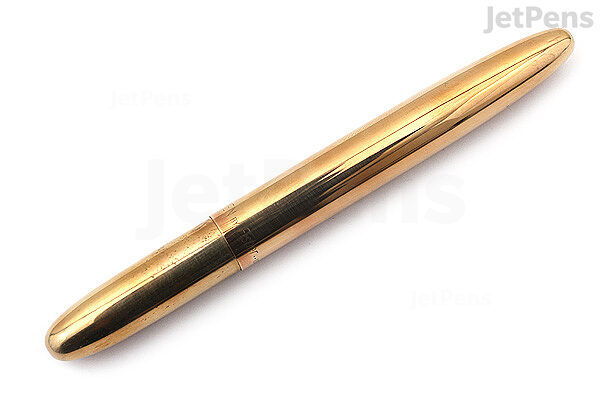 Dad also needs a nice EDC pen, and while the Pilot G-2 is an amazing pen for the money, Dad's better than that. Drop the $25.00 on a Fisher Space Pen. More specifically the Brass Bullet model. This pen writes at any angle, even under zero gravity, hence the name "space pen", and the brass will develop a beautiful patina over the years.
He'll need something to write on and a $10.00 Field Notes notebook will give him pages and pages to write down all of his life lessons.
Finish off the EDC with a handkerchief. And not one of those dingy white one's great-grandpa carried or a red or blue bandana that automatically classifies you as a gang member. Drop $20.00 on a MightyHank. These microfiber handkerchiefs come in a variety of colors and patterns and will separate Dad from all of the rival Dads.
There might be a tendency to buy him a wallet, but unless you know exactly the one he wants this could go sideways on you, same goes for sunglasses…… as well as ties in case he ever gets to go back into the working world.
Moving on from there what else does Dad need?
If your Dad loves grilling hopefully he's doing it on a charcoal grill. If he isn't, then buy him the original 22" Weber Kettle Grill. Right around $165.00. And hopefully, he doesn't start his charcoal grill with lighter fluid. Lighter fluid creates a nasty taste and cam be dangerous…. Anyone remember stop, drop, and roll. For $80.00 you can get Dad a Looftlighter Charcoal Electric Lighter & Firestarter. Fast, fun and safe, plus it looks like a mini light-saber.
Some other handy grilling accessories is a Charcoal Kaddy to hold his charcoal, $15.00. For $30.00 you get him a castiron griddle that he can use indoors as well as on his grill. That same $30.00 will get a 3 piece pizza grilling kit. Pizza stone, peel and pizza cutter. If you've never had pizza cooked on the grill it's super easy and tastes wonderful.
Stay away from those $20.00 sets of grilling tools, normally the handles are too short, they're tough to clean and no one cleans grill grates with wire bristles.
Does Dad like booze? If he does, you might be part of the reason.
If he's a beer guy head over to your local liquor store and build him a custom 6-pack. Think beyond Miller Lite and Corona. Look for a Hop Gun IPA from Funky Buddha, A Space Pope IPA from Cigar City. If he's not into IPA's find a Coffe Stout from Sierra Nevada or a Sour Monkey from Victory Brewing.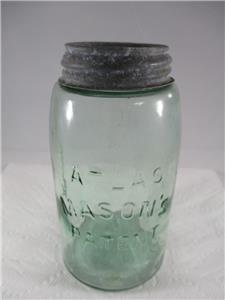 Does he need a special beer mug? You can certainly find them at any big box store but head to a local antique mall and find him a quote-unquote antique mason jar. Mason jars are my go-to beer vessels and I have several dating back to the 1960's. Don't grab him a basic clear glass Ball mason jar that they sell at Publix. Look through the shelves find one where the glass is thick contains a few air bubbles and its color is green or blue. 
If he's a liquor guy you can always get him a bottle of his favorite, or surprise him with something new.
If he's into Manhatten's or Old Fashioneds a jar of Luxardor Cherries will 10X those drinks. Speaking of cherries how about a set of cocktail skewers so Dad's not fishing the Luxardo's out of the glass with his fingers. I've got a set of stainless steel ones that are top with pineapples, skulls, and bears, $12.00.
If he needs an official whiskey glass you can get a set of 4 Glencairn glasses for about $30.00. Why 4? As cools as these are they are fragile and he will break one, or two. If Dad's never had a Glencairn you can do a quick YouTube search so you can explain to him why you don't fill the glass up to the rim. The student becomes the teacher.
Things to stay away from. Beer koozies, especially the $25.00 Yeti one. Whiskey stones should be avoided as well, and no flavored Vodka, especially marshmallow flavored.
For the kitchen, there's plenty of things
For $70.00 you can get a set of 3 Kyocera ceramic knives.

A heat seal bag sealer is $12.00. Reseal that bag of pork rinds so it doesn't go stale.

Bladeless vegetable chopper, less than $30.00. I use mine several times each week. Much safer than one of those mandolin slicers.

If he's into hot sauces you can find a variety pack, as well as a, make your own kit.

An instant-read meat thermometer is useful in the kitchen or out on the grill. No more meat surgery as Dad slices you steak trying to distinguish between medium and medium-rare.

Not saying that Dad's lazy, but one my favorite kitchen gadget is my lighted battery operated salt and pepper mills. Yes, lighted, and it makes a world of difference.
If he's a handy Dad here's a few things he might not have.
Bondic Liquid Plastic Welding Kit – Better than superglue and Dad won't stick his fingers together – $20.00
Magnetic Wristband – When working on projects there's nothing worse than misplacing nuts and bolts. Now, Dad can just drop those on this wristband where they'll stay put. No more searching for dropped pieces and parts. $15.00
Every Dad needs an LED headlamp, and he needs one for two reasons. First, it'll leave both his hands free, and second, it means you don't have to hold it and get yelled at for not pointing it in the right direction.
 If you're totally stuck gift cards do work, and you can get a gift card or gift certificate for almost anything.
Another thought is a monthly subscription box. You will find boxes for just about everything, 
A jerky box – Beef jerky, turkey bites, and elk sausage sticks are just a few of the delicacies.
A candy box – Candy such as, Gummy butterflies, maple nut clusters as well as cookies and cream bites delivered each month.
Sock fancy – At some point is going to have to lace up his dress shoes and head back to the office. Get him there in style with a monthly sock subscription. I've had this subscription and it's a good value.
If dad enjoys spending time in the woods how about a BattlBox – Survival and Outdoor Gear Box – Each box contains several items such as an  ABKT Neck Knife, a 123-Piece First Aid Kit, Zippo Typhoon Matches or a Stansport Fleece Sleeping Bag.
 The key with these boxes is that the items you receive should have more value than the money you spent.
Another thing with these boxes is that your first box will normally be discounted but subsequent boxes will be at their normal rate. For instance, your first basic BattlBox is $31.49 but it renews at $44.99. 
Finally with subscription boxes make sure you know how to cancel your subscription or if it allows you to skip a month or two without canceling. 
Take it from a Dad, I'd much rather have a well thought out meaningful trinket that sits on my desk than a $200.00 Amazon card bought the day before. Except for a Rolex submariner it doesn't have to be well thought out or meaningful if you want to get me one.
Find me on:
Instagram, Twitter, Yelp, Untappd or the Book-Of-Face