*** SHOW NOTES ***
Welcome to last week of June 2020 in Florida
Over the weekend the Sahara Sandstorm hit bringing haze and heat

Due to COVID, they've closed the bars, again

We hit a one-day high of 9000 for new COVID cases

Oh yeah, meth gators are back in the news. Meth Gators, hyper-aggressive gators fueled by meth flushed down the toilet. Two quick questions, what's the difference between aggressive and hyper-aggressive?  And are there that many Floridians flushing meth down the toilet?
+++++++++++++++++++++++++++++++++++++++
If you want to fly and are Anti-Mask book on Allegiant. Because they don't require passengers to wear face masks. Possibly the only major US airline with such a policy. 
That being said, they might be a bit more progressive than some of the other airlines. From their "Going The Distance Health & Safety" web page.  
We've begun providing customers with a complimentary health and safety kit upon boarding. As supplies are delivered over the next couple of weeks, we will have them available for each and every customer. Each kit includes a single-use face mask, disposable gloves (non-latex), and two sanitizing wipes. 
Time for my old guy rant – disposable gloves (non-latex) non-latex what happened, where did we go wrong that we now live in the world of disclosures. Nut-free, gluten-free, dairy-free….. Where does it end? Born in 1964 I'm at the tail end of the baby-boomers, and we ate what we were served including the peanut butter cookies the room Mom brought in and we drank out of the garden hose. 
Guest smoking, not wearing mask, forces WestJet flight to land in Winnipeg on weekend Winnepeg CTV
Officers were called Sunday afternoon around 2:30 when a WestJet flight traveling from Vancouver to Toronto was forced to land in Winnipeg due to an "unruly" passenger.

"They were advised this male had lit up a cigarette on board and was also not listening to any of the directions from the flight crew which included to don his personal safety mask as well," said Cpl. Julie Courchaine of the Manitoba RCMP.

Police say a 60-year-old man from Surrey B.C., Balvir Singh, was arrested and taken into custody. He's been charged with several offenses — including failing to comply with the flight crew's instructions to wear a face mask.

According to Transport Canada, it's the first time someone has been charged with that offense which carries a maximum fine of $5,000.
Maybe Balvir was from Surly B.C. and not Surrey B.C.. How epic is it to sit back in your seat, tap your pack of non-filtered Camels and light one up as if you were in 1971. Balvir is going to have to break out the checkbook on this one as the fines will quickly mount.
If you are a competitive sports junkie and you miss the chance to place bets have no fear as you can head over to MyBookie and bet on the July 4th Nathan's Hot Dog Eating Contest. For the total number of hot dogs eaten by men, the over-under is 71 ½. For women, it's 37 ½. You can also wager on Will Joey Chestnut wins the 2020 Nathan's Contest or Will the men's contest go to Overtime/Eat Off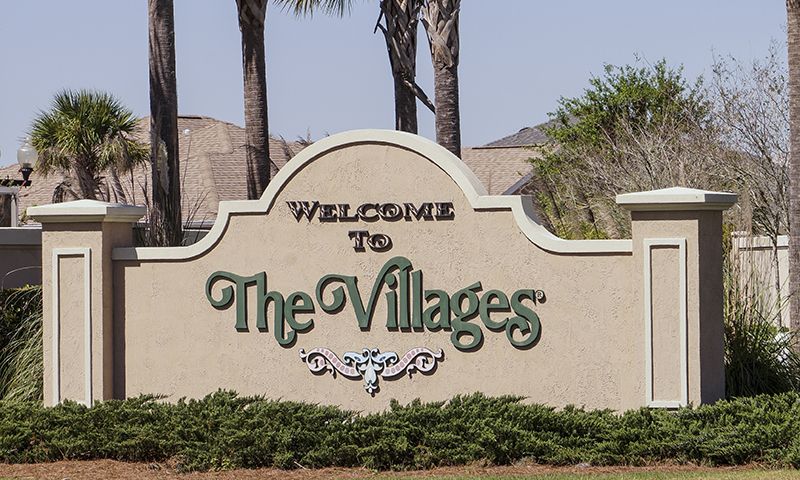 We're considering a day trip this weekend to the Villages, no we're not relocating we're investigating a rumor.
If you're not familiar with The Villages here are the highlights – The Villages is in Sumter County, Florida, United States. The overall development lies in central Florida, approximately 20 miles (32 km) south of Ocala and approximately 45 miles (72 km) northwest of Orlando. It is an over-55 planned community.
This is where the mid-western folks retire. There are right around 40 golf courses across the property and a solid stock of entertainers coming to town such as Frankie Avalon, Willie Nelson, The Beach Boys, Little River Band, Ray Stevens, and  Kenny G to name a few. The neighboring stores such as Kohls and Targets are better stocked than the ones we have here in O-Town. 
There has been controversy there as well. Most everyone in The Villages gets around via golf cart and in 2017 deputies busted up a three-person golf cart theft ring that swiped upwards of 30 carts a month from unsuspecting residents and resold them for cash. They also found Florida Fuel (Meth) as well as heroin. NOw the culprits were family members of the elderly resident.
There has also been a long circulated rumor that The Villages has the highest number of STD's in the country. Think about it, the combination of single people and modern male performance drugs. And that rumor plays into the focus of our day trip, 
We want to investigate the Loofa Code. A new term to you I guess. In Florida, God's Waiting Room old folks have been tying loofas or scrunchies on their cars for years. The reason is that it makes it easier to find your car in a large parking lot, and it makes total sense.
Well, the loofa code quote unquote is used so the swingers of The Villages can easily identify each other. The code follows the color of the loofa affixed to your car or golf cart.
White – Novices and beginners
Purple – Voyeur, and people who like to watch
Pink – Soft swap. People who like to do with others in the room.
Blue – The lowest level of full swap. Those who can play well with others.
Yellow – Mid-level swap. For those who want to have fun but are still nervous.
Black – Full swap. Those who say what the hell let it all go down.
Teal – Bisexual. For those who want to increase their dating chances.
See how this plays into the STD rumor. We're planning to roll through there this weekend and see what we see, just trying to decide on a loofa color.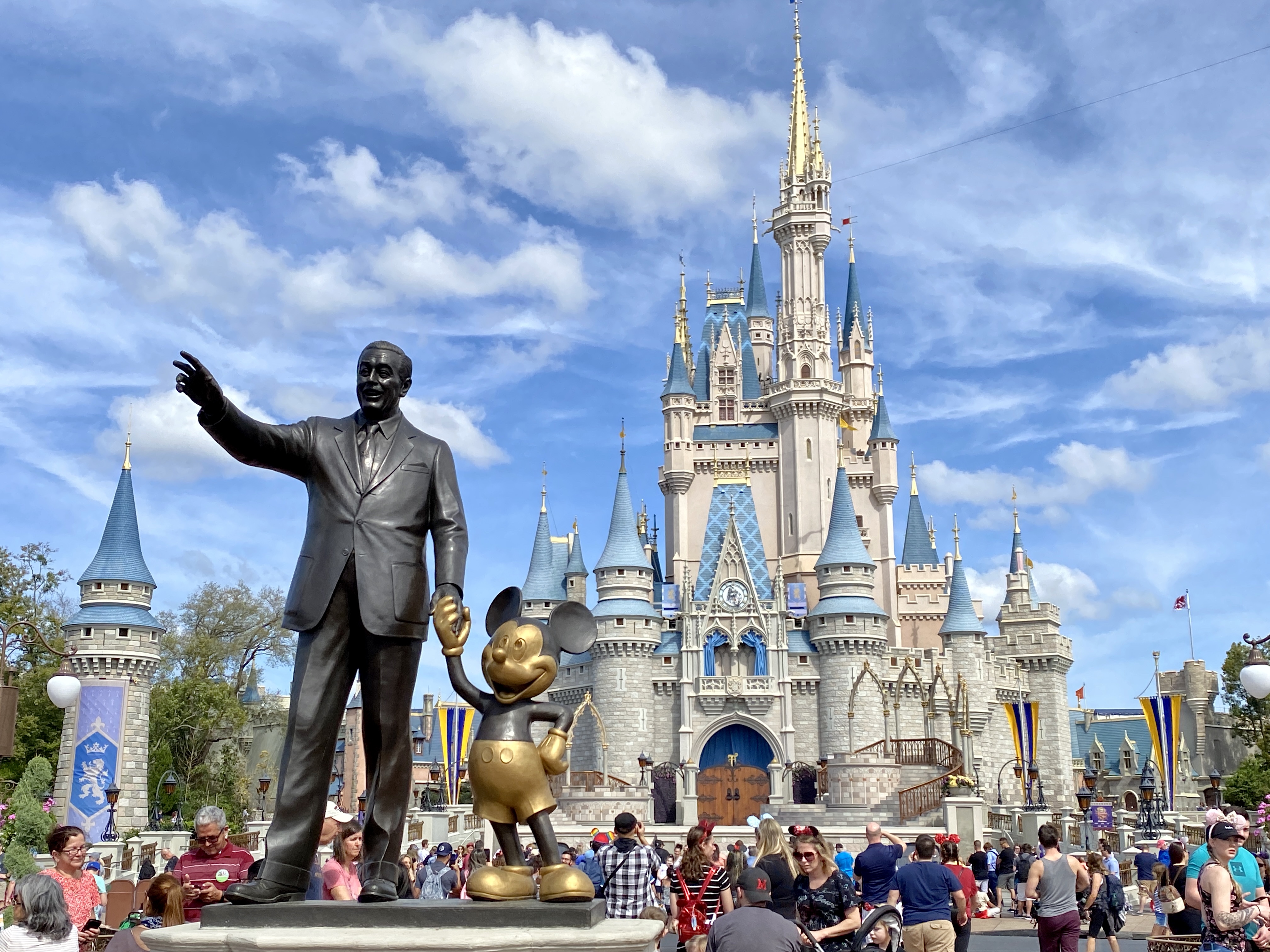 Summer is here, and the kiddos are out of school, even though they've been home for the last few months. While most of us have been working from home, which some would call a staycation, most all of us want somewhere to go.
Being in the greater Orlando area, which is the tourist capital of the world, that's possibly BS but it sounds good. Besides if you gave folks the choice of going to Orlando, FL or Topeka, KS most will choose O-Town, sorry Topeka. In the last month, both Universal & Disney have dipped their financial and liability toes back into the tourist waters by opening Universal CityWalk and Disney Springs. It seems that this is going well or is acceptable according to the metric they are using. Universal opened June 5th, and it looks as if Disney will reopen July 11th, but the Disney union wants to push it back to July 17th. What does this mean?
In full disclosure, all of my kids are in their 20's and all have jobs so they certainly don't need parents in order to attend any of these parks.  Plus, I find little joy waiting in line for anything with the Florida sun beating down on me. Plus, plus, these parks and everything associated with them is expensive, even with our instate rates. 
When I was born, I didn't receive the Disney programming chip, as my life progressed I didn't acquire the Star Wars, Marvel, or Harry Potter chips. While those things, the talk of those things, and the movies of those things whip people into a frenzy, it doesn't for me. That being said, I will try to be objective about returning to the theme parks that keep this city alive.
The COVID numbers in the Orlando area are increasing, and have been trending that way over the last few weeks, so much so that our county is under a "wear masks" order as of June 20th.
Universal has a few weeks under their belt and from what I've heard things seem "OK" question mark. Similar to Universal CityWalk you'll be temperature scanned before entering and there will be an endless barrage of social distancing signs. 
The park is operating at 35% of its capacity. Capacity is 27,000 so figure 8 to 9 thousand.

You are required to wear a mask unless you're having your picture taken with an employee dressed as a character.

Employees will squeeze out an S-Ton of sanitizer into your hands before each ride. 

For rides requiring 3-D glasses, an employee will distribute them instead of riders picking them up themselves.

Universal Studios and Islands of Adventure hours are reduced, it's from 9:00 AM to 6:00 PM.

Volcano Bay water park hours are 10 a.m. to 5 p.m
From the pictures I've seen, there are lots of open seats on rides. With the reduced attendance, it doesn't seem to have effected ride wait times.
Universal workers are armed with sanitizing spray and will be wiping down most everything that doesn't move.
I'm willing to bet that Disney COVID Response team, yes I'm pretty sure they have a team, has watched what's unfolded at Universal over the last few weeks because they've put together so guidelines.
To enter a park, both a park reservation and valid admission for the same park on the same date are required for each person in your party.
Booking dates vary based on your plans, which means you can't just show up but a ticket and enter the park.
Beginning June 22, 2020, Disney Resort and other select hotel Guests with a valid theme park admission can make reservations.

Beginning June 26, 2020, Annual Passholders without a Resort stay can make reservations.

Beginning June 28, 2020, existing ticket holders can make reservations.

Reservations will be available through September 26, 2021. 
On Friday, Disney also announced special pass holder previews on July 9 and 10 at the Magic Kingdom and Animal Kingdom theme parks.
10 things that will be different when Disney World reopens in July
Mandatory temperature checks – Over 100.4 it'll be the walk of shame back to the parking lot. There's talk they will also be taking temperature as you leave.
Face masks required – Orange County has reenacted its mask policy. I'm curious if Disney will sell Disney themed masks. Oh yeah, it will be July you will be in Florida and it will be hot.
"Social Distancing Squad" Select cast members will be a part of the 'Social Distancing Squad' who will joyfully remind guests to practice social distancing. Signs will be on display throughout the parks. 
Reservations required for entry – You won't be able to just show up.
Contactless food purchases/cashless pay system – That's those colorful wristbands, be cautious because Tap-N-Go can quickly become Tap-N-Broke.
No meet-and-greets – These have always been a mainstay of a Disney visit, especially if you have a young child. Be aware before you visit.
No parades or fireworks shows – Social Distancing
Reduced capacity around parks, including stores and restaurants.
Water effects will be limited or eliminated – These are closed due to the fact that they attract crowds. The CDC has reported that COVID isn't spread through pools and hot tubs.
Interactive play areas will remain closed – Again to discourage crowds.
Find me on:
Instagram, Twitter, Yelp, Untappd or the Book-Of-Face