*** SHOW NOTES ***
Branching into another side-show, side-show topic it's The Towns I Like. I'm a huge Dave Matthews Band fan and he has a song titled "The Song Jane Likes" so I'm following suit but with towns….. That I like, tonight it's Chattanooga.
But first, let's spin around the interwebs….
Buy your own roadside attraction: – BoingBoing
Cave City, Kentucky's Wigwam Village Motel #2, a registered National Landmark as well as a culturally-insensitive remnant of roadside kitsch, is currently on the market for $395K. That's 15 conical buildings for the price of one boring rectangular house
Built in the 1930s this is as legit of a motel as you will ever come across during a mid-60s road trip. However, being a sensitive person I'd paint the WigWams orange and rename it the traffic cone motel.
While on the subject of hotels/motels there's a clown-themed motel in Nevada, with a cemetery next door, now that's a road trip.
Florida Airport Evacuated After Discovering Live Missile – Point Me To The Plane
Around 2 p.m. on Friday August 14th a cargo container was opened at Lakeland Linder International Airport, about 30 miles from Tampa in Florida. Inside was a guided missile.

Lakeland airport hasn't had scheduled commercial air service since 2012 when Direct Air, which flew Boeing 737s to Myrtle Beach, Niagara Falls, and Springfield, Illinois liquidated. They do have substantial general aviation, including a customs facility.
Insert your best Pocket Rocket joke here……. Growing up blasting caps was our big concern, today's kids have to be concerned with warheads. 
With WFH, work from home becoming more of the rule than the exception this next story makes a lot of sense.
A Backyard Office, Delivered to Your Door
Give yourself a quiet place to work with a mini office next to your home – a pre-built backyard office, delivered fully assembled to your curb-side.

Delivered intact to your house. There are 3 models available from 8′ x 8′ (64 Square Feet) one desk one person all the way up to the 8′ x 14′ (112 Square Feet) 2 desk 2 person model.
These are architecturally beautiful with floor to ceilings windows and maple cabinets. Upgrades include air conditioner units as well as curtains. These aren't cheap, but they'll put Selia's She Shed to shame. Like I said this makes sense until you see the minimum tag of $33,000.
From the….. it was bound to happen department –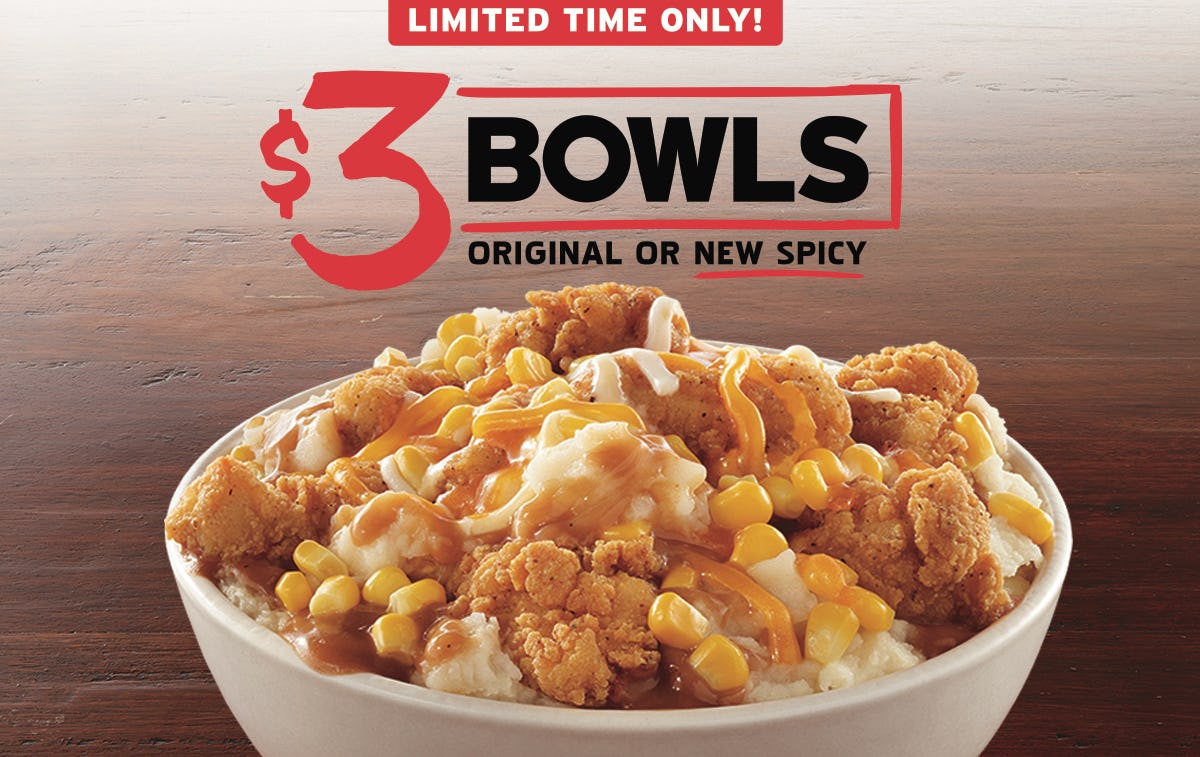 KFC pauses 'finger lickin' good' slogan over coronavirus – 
Kentucky Fried Chicken announced Monday they're pausing all use of the fried chicken chain's "finger lickin' good" slogan, because with coronavirus, it's just not a great idea. We've been told that touching your face is bad, and licking your fingers or the fingers of others while eating in a fast-food restaurant can't be great, either.
It's fried chicken that you eat with your fingers, you don't need a slogan for motivation. Speaking of KFC Patton Oswalt delivers a flawless routine based on the KFC Bowl.
Patton laments the genesis of the bowl, in which a KFC customer is recommended various items (the crunchy corn, the creamy mashed potatoes, the fun new popcorn chicken) and asks, "Can you take all those food items and pile them in a single bowl for me?" Patton then plays the confused KFC clerk: "Yes, we can pile that in a bowl, but we can also arrange it on a plate like you're an adult with self-respect and dignity."
Chattanooga – The name comes from the Creek Indian word for "rock coming to a point." referring to Lookout Mountain which begins in Chattanooga and stretches 88 miles south through Alabama and Georgia.
Getting there from Central Florida
Roughly an 8-hour drive right up I-75 and you save the cost of a rental.
You can fly from Orlando to Atlanta, it's less than a 2-hour flight, and then make the 2-hour drive from Atlanta to Chattanooga. By the time you factor in getting to the airport early, you are saving possibly two hours flying over driving and spending money on flights, rental, and airport parking.
The other choice is to fly into Nashville and make the 2-hour drive south to Chattanooga, again you save possibly 2 hours flying vs. driving. That being said, the drive south on I24, especially in the fall is gorgeous.
Where do you stay?
There are two main hubs in hotels. The first is off Shallowford Road by the Hamilton Mall. An endless selection of lodging surrounded by every chain restaurant known to man. 
The better choice is to stay downtown, with almost as many hotels, but within walking distance of all the good stuff. 
I have two favorites, the SpringHill Suites along the Tennessee River complete with a fire pit facing the river. The other is the Hampton Inn on Chestnut Street, again near all the good stuff.
What is the good stuff?
Tennessee Aquarium – We have two experiences baked into one. There's the river experience and the ocean experience, or as they call it journeys…..
You start at the top of the 11 or 12 story structure, the river, and then you wind your way down till you hit the ocean.
The river journey allows you to see inhabitants from rivers across the world, 
Ocean Journey, a 60,000 square foot structure equivalent in height to a ten-story building, opened in 2005 and contains a total of 700,000 US gallons 
The Secret Reef, the largest tank in Ocean Journey It depicts the environment of the Flower Garden Banks National Marine Sanctuary in the Gulf of Mexico and can be viewed from three levels including the Undersea Cavern, an underwater walk-through feature. You will see sand tiger sharks, bonnethead sharks, nd green sea turtles.

The Boneless Beauties and Jellies: Living Art galleries, which exhibit invertebrates including corals, jellyfish, cuttlefish, giant Pacific octopuses, and Japanese spider crabs. Penguins' Rock, which displays macaroni penguins and gentoo penguins
Budget at least 2.5 hours to see it all, and please exit through the gift shop.
Grab your car and head up to Rock City. Opened in 1932, the attraction gained prominence after owners Garnet and Frieda Carter hired Clark Byers in 1935 to paint "See Rock City" barn advertisements throughout the Southeast and Midwest United States; Byers painted over 900 barn roofs and walls, in nineteen states, by 1969.
It claims to fame was that you can see seven states from its observation platform, or as they call it Lovers Leap. The states, Tennessee, Kentucky, Virginia, South Carolina, North Carolina, Georgia, and Alabama. This claim was long before air pollution set in. Tickets are around $22.00 but COVID has restricted times and attendance.
For all you coffee nerds there is a Starbucks right outside Ruby Falls.
Lookout Mountain Railway – The Incline Railway up and down historic Lookout Mountain is the world's steepest passenger railway. In operation since 1895, the Incline is a National Historic site and Mechanical Engineering Landmark. Visit the machine room where the giant gears are put into motion. On the last trip I got the front seat of the car and ran a time-lapse of the trip with my GoPro, thrilling. Tickets are less than $15.00.
Next is Ruby Falls which is the nation's tallest and deepest underground waterfall open for a price, to the public. There are several tours, I advise dropping the $33.00 for the lantern tour. 
 Tour, the cavern, and falls illuminated with only hand-held lanterns. Rock formations and shadows take on intriguing dimensions as elite guides share stories exclusive to this tour. You'll hear the sound of the thundering falls before you see it as a system of pulleys and lanterns light the waterfall to create a moment you'll always remember.
Search online and you'll find combination tickets that will save you a few dollars.  
Booze
Chatanooga Whiskey
Jack Daniels – You have to go at least once in your lifetime, even if you're not a fan of whiskey. I've been a Jack Daniel's fan since I was in my teens, yes we could drink at 18 back then. We were responsible and so were our parents.
Here's a tip, leave your purse in the car. Slip your license (you'll need it) and a debit card in your pocket.
The visitor center is full of memorabilia and details that cover Jack Daniel's story. The distillery offers 5 different tours, which can all be booked online. I went with The Angel's Share since it included samples. It cost me $22.00 and was well worth it.
My favorite part of the tour was the Single Barrel Society room. Here's the skinny…. let's say you're enjoying that bottle of Jack Daniel's Old No. 7. Guess what there's no other bottle in the world that tastes exactly like that one. The reason is that they combine a multitude of distilled barrels into a run. The temperature, age, and humidity of each barrel influence the taste of that run. It can't be reproduced again. That's where the Single Barrel Society comes in. If you have between $10,000.00 and $12,000.00, depending on your state's taxes and legislation. You can buy your own barrel with that consistent taste. The entire yield of your selected barrel. On average, that's around 240 bottles of 750ml/700ml whiskey shipped in six-bottle cases.
You can't buy Jack Daniel's at the distillery – The county is dry so you can't buy whiskey. However, there is nothing prohibiting the sale of commemorative bottles. A bottle that's around the same price as a bottle of Gentleman Jack, and just happens to come filled with the same product.

The trees on the property are covered in a black moss – That's because the trees have been tainted by Baudoinia compniacensis — a whiskey fungus that's found near distilleries.

Frank Sinatra was buried with a bottle of Jack Daniel's – And they offer a Frank Sinatra bottling in return.

The difference between bourbon and whiskey is the charcoal – That's what the "Rickyard" is for.

No one knows when a batch is ready for bottling, except for the master distiller. He goes by look, taste and smell, a job I'd love to have.
There's no shortage of local breweries around Chat-Vegas and all three of these are no more than a mile walk from the Hampton Inn
Chattanooga Brewing Company Sample the Hill City IPA – A west coast-style IPA's very aromatic and fruity. 7.2% ABV/80 IBU
Naked River Brewing Company is right next store to the Chattanooga Brewing Company so you have to stop. Sample the Cosmic Turtle Blood Orange Hazy IPA 6.2 % ABV.
From Naked River head to Hutton & Smith Brewing Co, it's walkable, and after watching Forest Gump most anything is walkable. Try THE PROMENADE IPA, notice a pattern? The Promenade is juicy, tropical, and of course hazy. Very lightweight at 5.2% ABV.
Late last year on a road trip through New York a friend of mine turned me into a fan of hazy IPA's
Don't forget Pints and Pedals…. Yes another one of those human-powered cycling bars/trolleys, This is a necessity for every major town. Bachelorette party singing Journey's Don't Stop Believing" not included.
Food
Big River Grille & Brewing Works – Chattanooga, TN
Whenever I'm in town this is a must stop and for a few reasons. It's within walking distance of the two hotels I stay at, Hampton Inn downtown and Springhill Suites riverfront, plus they're a brewery. One of my best visits was during the Chateau' Relaxo's 2015 New Year's Tour. We started with their Asiago Artichoke & Crab Dip and then split a California Sun pizza. To close out the evening it was beer flights of their own brew. The service is always great, the waitstaff is attentive and they know all about their beer. Plus, the beer flights are a great value and they fill growlers to go. If you like beer it's worth the stop.
Slick's Burgers – Chattanooga, TN
One of the best burgers I've ever eaten! My order simple… the 7oz. Slick complete with caramelized onions & cheese. A simple burger but juicy and tasty, one of the best ever. Throw in some of their Truffle Fries and you'll be talking in your "Fat Voice" by the time the meals over. The decor is eclectic, you place your order through the window of an aluminum travel trailer then grab a seat and view the neon mixed with Americana themed signs in the dining area. This was a business lunch so we didn't partake, but their beer menu looked outstanding.
Urban Stack – It appears that this is a local hangout, and I can see why. Start with the Smoking Hot Pimento Cheese Dip and a couple of adult beverages……. Everything looks delicious and I went with the Dirty Bird, spicy fried chicken and cheese with a side of honey. My dining partner ordered a Kobe burger and provided nothing but praise.
If you're a Civil War nerd you can spend easily a day touring the Chattanooga area.
Chickamauga and Chattanooga National Military Park – Allow 4-6 hours to take the self-guided hiking tour of the battlefield, monuments, markers, and scenic vistas
From there head over to the Chattanooga National Cemetery and spend an hour or touring the 150-year-old cemetery.
Finish your day at the Chattanooga History Center. The Museum has an extensive Civil War collection housing more than five hundred pieces. 
If you're looking for a place to wind down after a long touristy day take the Walnut Street bridge, next to the aquarium, across the Tennessee River, and visit Coolidge Park. Coolidge Park is beautiful. There is an antique carousel a water/fountain play area, and of course a handful of restaurants. While you're there snap a picture of the Blue Rhino for no other reason than you can show your friends that you have a picture of a blue rhino.
If day hike is your thing checkout – 
Craven's House Trail

– This is a moderate 2.9 mile hike.

Snoopers Rock Trail

– 5.9 miles, and listed a moderate.

Suck Creek Road to Mushroom Rock

– A 3.8 mile moderate trail, and the only reason to hike this is its name.
All an easy drive out of Chattanooga.
In case you get bored, there's more stuff, none of which I've been to.
International Towing and Recovery Museum

Chattanooga Zoo

Raccoon Mountain Caverns
There is no shortage of stuff to do in and around Chattanooga, and that's one of the reasons it's one of the towns I like.
If you have a comment you can leave a voicemail on Anchor or send me an email TravelFrick@gmail.com.
Each day we're getting closer traveling and returning to "travel safe" until then stay safe and thanks for listening.